Profiles in Black
Phat Facts for Teens
Format: Paperback
Book Code: Z137
Pages: 176
Size: 6" x 9"
ISBN: U1508
Publisher: JUDSON PRESS


0 copies in stock.
Listen to Marvin McMickle's interview on "Today's Author."
This youthful history of black America is a vital resource for educators, parents, and students alike. Respected author, educator, and pastor Marvin McMickle offers readers:
A sampling/survey of African American history written chronologically so that the reader can see how history has unfolded over time
A celebration of those persons and movements that refused to allow racism to set limits on their hopes and dreams
Insight into the struggles and achievements of the past, with the hope that these stories and biographies can inspire this and future generations
A teen-friendly format with "Phat Facts" in history and biographical profiles that offer the "411" on important figures in history

Editorial Reviews:
"Dr. Marvin A. McMickle is taking responsibility and bringing history to young people so that they may be empowered by the knowledge they receive from this book. He lays out African American history in a practical and readable fashion, but he also challenges young readers who are willing to engage this book as well. McMickle's young readers will not only learn about their elders, but they will see themselves as well. Thank you, my brother, for showing so much love for the hip-hop culture by writing this book!"—from the foreword by Efrem Smith, Senior Pastor, The Sanctuary Covenant Church and author, Raising Up Young Heroes and The Hip-Hop Church
"Written for teens, Profiles in Black is also a great resource on African American facts for all ages." —CBA Retailers + Resources
"The book covers an enormous amount of ground...its text reveals a wealth of research." —Foreword magazine, December 2008
 
"The book is light, fun, and educational, and perfect as a gift. If you think history is dry and boring, look for Profiles in Black. Books like this are hard to put down, whether you're a teen, a grown-up, or are just looking for something light to read." —Terri Schlichenmeyer (read complete review which appeared in several newspapers)
"Profiles in Black is a fine acquisition for any library catering to teenaged readers." —Children's Bookwatch, March 2009
"You will be astounded what you will find out, what you did not know, and other interesting facts."—African Americans On the Move Book Club
"Those who would otherwise find history boring will find this to be a fascinating and exciting read." —Reviewed by Jonathan Roberts (a student at Blacksburg High School) in The Roanoke Times, Feb. 8, 2009
"Readable and well-researched. A good way to enable young people of all races to see how far we have come in our growth as a country—one nation, under God." —Congregational Libraries Today, 2009

Awards:
FINALIST, Young Adult Nonfiction category of the ForeWord 2008 Book of the Year Awards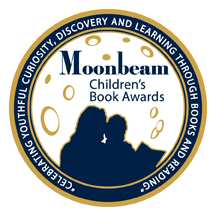 Bronze medal winner in the 2009 Moonbeam Children's Book Awards - Multicultural Non-Fiction - Young Adult category
WINNER, African American Studies category of the National Best Books Awards 2009.